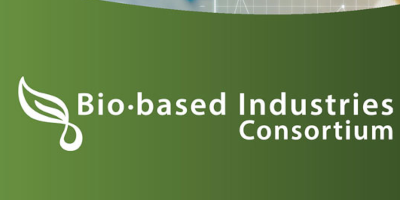 BBI JU awarded the Bioeconomy Prize in the European Union Contest for Young Scientists (EUCYS) last Sunday, 19 September in Salamanca, Spain. Alba Serrano Garcia and Patricia Marco Gaya, students from the 'Colegio Santa Maria' in…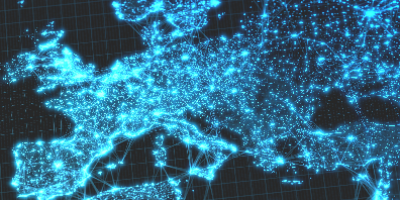 BIC bioeconomy platform This new digital partnering platform to connect European regions and BIC members is now fully functional and has been launched internally amongst BIC industry members and European regions. Both…
BBI JU awarded the Bioeconomy Prize in the European Union Contest for Young Scientists (EUCYS) last Sunday, 19 September in Salamanca, Spain. Alba Serrano Garcia and Patricia Marco Gaya, students from the 'Colegio Santa Maria' in Vila-Real, Spain, received the prize for their project on fossils' resistance to climate change. The two winners will travel to Brussels for a visit to the European institutions and projects funded by BBI JU.
Alba Serrano Garcia and Patricia Marco Gaya studied the Triops cancriformis eggs and their resistance to high temperatures. The young scientists examined the fossils' structure to explain why it resisted extreme climate conditions and kept its appearance intact for over 200 million years.
Their project aims to analyse the chemical composition of the fossils and they used two different methods, thermal analysis up to 1000°C and the microscope electron scanning of the fossil; both experiments were successfully conducted. The young biologists propose to use the fossils' shell composition material as a new material to enable resistance to climate change for current products.  
Following the ceremony, the BBI JU's Head of Programme, Virginia Puzzolo, congratulated the winners: 'With your project, you are helping the whole European bio-based industries community to advance towards a truly circular bio-based society. What we want to leave to the young generations is a thriving and green Europe and your innovative project brings a great contribution to achieving this.Thank you for building a better and more sustainable future with us.' 
The European Union Contest for Young Scientists (EUCYS) celebrated Europe's most talented young scientists last Sunday at the University of Salamanca.  
About 158 contestants and 114 projects competed for a range of prizes selected by a jury panel of 25 renowned engineers and scientists. Among the many categories of EUCYS, a Bioeconomy Prize is given to the most promising project in the field of bio-based research. Since 2016 the BBI JU has awarded this prize to young scientists designing the most relevant biotechnology for the production and the conversion of biomass into non-food value-added products.
The awarded project shall use raw materials of biological origin in a sustainable, renewable, and innovative way, whilst also promoting scientific research and raising environmental awareness. The winners will visit the BBI JU Programme Office and EU institutions in Brussels, as well as some of the BBI JU-funded projects.  
The next EUCYS contest will take place in Leiden, Netherlands, in 2022.  
Read more about the EUCYS 2021 Bioeconomy Prize 
This new digital partnering platform to connect European regions and BIC members is now fully functional and has been launched internally amongst BIC industry members and European regions. Both industries and regions can begin using the platform to find their ideal partner.
Pitching, search, filter, make contact and find your right partner
BIC industry members and regions can use the platform's functionalities to search, filter and find the right partner and make first contact via the platform. Both industry and regions can also pitch and express an interest in current BBI calls. 
What's visible in bio-based industry profiles?
Sectors operating in
Offer to regions e.g. feedstock to commercialise or develop pilot plants, etc.
Target market sectors
Feedstocks currently in use
Feedstocks looking to use
BBI JU project participation
BBI JU calls applied for
Biorefineries in Europe
What's visible in European regions profiles?
Bio-based investment priorities/Smart Specialisation Strategies in place
Existence of a regional bioeconomy strategy
Financial incentives for bio-based investment
Feedstocks present in region
Industry sectors regions are seeking investment from
Skills & competencies
Almost 50 European regions are participating in the platform. You can consult a full list of the participating regions here. 
In case you need support...
Please contact Ben Kennard, BIC Communications & Stakeholder Relations Manager at ben.kennard@biconsortium.eu. If you experience any issues using the platform or have a comment to share about your experience with the platform,